Unexplained occurrences happen everyday — but if you possess the Yo-kai Watch, you'll have the amazing and rare ability to see the elusive Yo-kai: invisible, spirit-like entities responsible for life's daily annoyances.
But beware: when a Yo-kai enters your life, things will never be quite the same.
Yo-kai Watch © LEVEL-5/YMP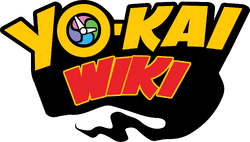 Ad blocker interference detected!
Wikia is a free-to-use site that makes money from advertising. We have a modified experience for viewers using ad blockers

Wikia is not accessible if you've made further modifications. Remove the custom ad blocker rule(s) and the page will load as expected.